I can't even begin to tell you how awful this is going to be.  People Magazine is reporting that not only have the New Kids on the Block decided to reunite to make a comeback, they have just released their first single "Summertime".  Hear it below.
[audio:http://pdl.stream.aol.com/time/gl/people/audio/summertime_edit_dl.mp3]
I love me some "Step by Step" as much as the next guy.  It's definitely good for a laugh at some party every now and again, the same way "Ice Ice Baby" or "Can't Touch This" is.  It's only good in the ironic way.  I've never been one to think the New Kids were exactly spectacularly talented musicians, and by looking at their new album cover they don't exactly look like Kids anymore.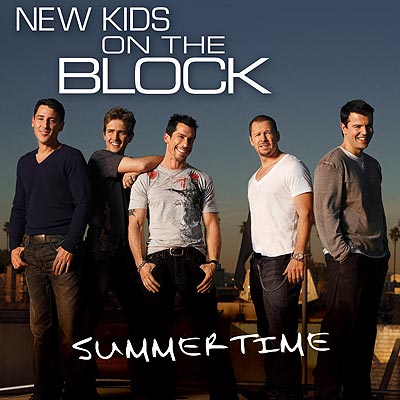 Be prepared for the vortex of suck to follow this release.  I'm afraid if this album ever meets anything done by Soulja Boy the universe will explode.