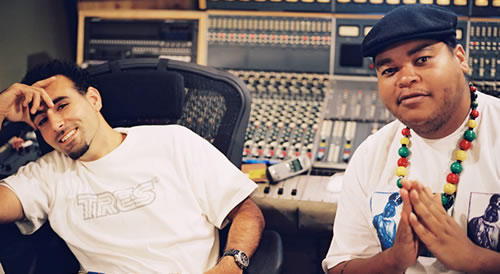 Analog Giant just posted about the new People Under the Stairs album titled Fun DMC.   I've got to be honest, I love that title, and I'd probably buy it on the strength of that alone. 
Thankfully PUTS is one of the freshest hip hop groups around, and although Stepfather wasn't the strongest album they've ever released, O.S.T. is probably one of my top 3 albums ever.  Seroiously.  I can listen to that album from start to finish without even wanting to change tracks once.  A rarity in hip hop these days.
Fun DMC is shaping up nicely and I'm excited to get my hands on a copy.  The track below, titled The Wiz, is classic PUTS.  Lots of jazzy and laid back beats and some pretty amazing verses as well.  Check it out and buy a copy of the album.  Seriously.  Buy it.